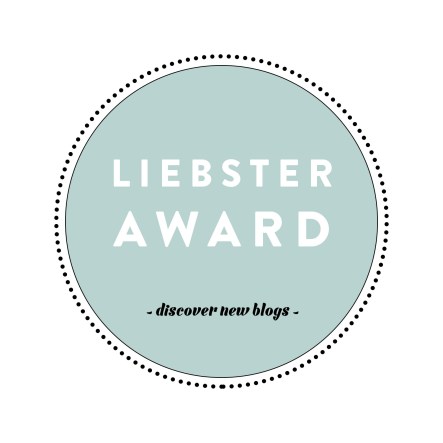 Hey guys, I have been fortunate enough to receive the nomination for the Liebster Award.
I first started TypeEighty to share my experience and journey as a first time blogger. I focus on sharing tips and guides to motivate and drive you one step forward towards your dream.
I want to share my knowledge with you and help you to chase your dreams.
Sunil from Gadget Infotech has been kind enough to nominate TypeEighty for the award. What makes this even better is Sunil happens to like my style of writing.
That's so cool!
It feels so great to receive such compliment especially when you're a beginner like me.
Gadget Infotech is a tech blog with a massive range of information. It's definitely one of my go-to sites if I need to check on a tech product. Besides tech, it also has some useful tips on blogging as well, be sure to check that out.
What is the Liebster Award?
The Liebster Award is a recognition given to bloggers by bloggers that have less than 200 followers. The award is a fantastic way to support newcomers into the blogging community, to learn about the author behind the blog and to boost bloggers' traffic.
Rules for Accepting this Award
Take the time to thank the blogger who nominated you and provide a link to their blog
Write a post to show your award
Give a brief story how your blog started
Give pieces of advice to new bloggers
Select 10 – 15 other bloggers you want to give this award to
Comment on each blog and let them know you have nominated them, provide the link to the post you created
You can find out more about the rule here: The Official Rules for Liebster Award 2017
Favourite Blog
It's hard to pick a favorite blog, but I would like to give a shout out to Sarah from Unsettle. If you have never visited or heard of Unsettle, I would recommend you to do so.
Unsettle is full of useful and actionable guides on marketing and entrepreneurship. I particularly like Sarah's style of writing as she delivered her message loud and clear.
10 Random Facts About Me
I have soft-boiled eggs for breakfast
I read all Dan Brown's novels
I can't take spicy food (coming from an Indonesian)
I used to believe that humans can punch so fast that it can escape naked eyes
I'm scared of lizards. Any kind of lizards
I spend my weekends in a library sometimes
I am a big fan of League of Legends. Hail to SKT!
I still read print newspaper whenever I can
I love peanuts
Horror movie scares me
Answers for My Nomination
1. What is your first experience with blogging…?
My first experience with blogging is daunting.
At first, I thought blogging is easy. All I need to do is to set up a blog, start writing and I'm done. Boy, I so was wrong about it, and I learned it the hard way. Publishing my first ever blog post, I expected people to pick it up, start reading it and eventually share it around. But cricket… It's too quiet.
No one knows my blog exists. Google isn't picking up my blog on search result page. No one really shares my post on social media.
I begin to understand how important it is to reach out to other bloggers and get involved in the blogging community. There are so many things I need to learn to make my blog popular. Thankfully the blogging community is strong and bloggers help one another.
And guess what, I'm sticking around to blogging.
2. Where is your favorite motivational quote which turns you on for working?
This is a tough one. There are so many good motivational quotes that I like and it's hard to pick one. But the one that turns me on the most for working hard is:
"Today is hard, tomorrow will be worse, but the day after tomorrow will be sunshine" ~ Jack Ma
It serves as a good reminder for me to continue working hard so I can enjoy the fruit of my hard labor in the future.
3.What is your ultimate GOAL?
I'm gonna be very honest with myself… my ultimate GOAL is to be a full-time blogger. This is probably the ultimate goal for every blogger. Bloggers such as Neil Patel, Sarah Peterson are my idols, they are pretty much the ones that encourage me to start TypeEighty. It's a long shot and looking at my current progress, it's not looking too great now. Keep supporting me guys 🙂
4. What is your mantra for Success?
The only mantra for success is never giving up. As long as you don't give up, you still have a chance.
5. Your happiest moment with blogging?
My happiest moment with blogging comes down to receiving my first subscriber on my newsletter. Let's be honest. If someone bothers to enter their email address to subscribe to your blog newsletter, then your content must mean something to them, right? Well, if you.. yes… I meant you.. haven't subscribed to my newsletter, what are you waiting for?
Questions for My Nominees
What is your favorite book or series?
When do you find time to blog?
What do you struggle the most with blogging?
What would make you give up blogging?
What is that one post made by you that you like the most, and why?
If you could have 1 lunch with any famous person of your choice, who would that be and why?
What is the most extreme thing you have ever done?
If you could be any superhero, who would you be and why?
Nominations
The great thing about being nominated for this award is that we get to pass on the love and nominate other blogs. Congratulations to these amazing bloggers, you are nominated for the Liebster Award!
FlipFlopWeekend ~ If you stay in or plan to visit Central Florida, you have to check out FlipFlopWeekends. It's Central Florida at its best!
ChooChoo-Ca-Chew ~ Tiffany shares her experiences on traveling and authentic recipes on her blog. If you're into food experiments, you surely don't want to miss this out.
Do check out Tiffany's post on her Liebster Award nomination.
Living The Canadian Dream ~ I was amazed by Bradley and I still do. The blog design is beautiful and I love to read his experiences and his personal growth articles.
Cute Girly Studio ~ Unlike other beauty and lifestyle blog, Madhumita love to experiments with various DIY and she shares it on her blog.
A Millennial Spirit ~ Sav started her blog to share her research and experiences as she fights for financial freedom. Something we all trying to achieve. Be sure to check up her journey.
Do check out Sav's post on her Liebster Award nomination.
DrivingFool ~ If you love to hear stories from ride-sharing drivers, you should check out DrivingFool by Shawn. Its refreshing unique stories will keep you on your toes.
Do check out Shawn's post on his Liebster Award nomination.
Running With Bears ~ If you're into nature, outdoor and adventurous, you need to check out Bradley's work with Running With Bears. Like what the man said.. do more than just exist.
Final Thoughts
When I started TypeEighty, I am not aware of the Liebster Award and not even once crossed my mind that I would be nominated for it. I would like to thank Sunil once again for his nomination. With this Liebster Award, I would like to extend my reach with other new bloggers and share our blogging journey together.
If you have been nominated by me, I would love to read your post and hear your story.
Drop your link in the comments below.
Have fun blogging!
---
I am a front-end developer and I teaches entrepreneurs who want to grow their audience, start an online business, and pursue their dream life. When I spend time away from the computer, I enjoy reading books and having a cup of green tea.
All author posts